The GEO Group does not have remote data entry jobs and will never ask an employee/applicant to pay for any type of software to perform their job duties. If you feel that you have been contacted by an individual impersonating a member of GEO's Human Resources Department, please reach out to [email protected]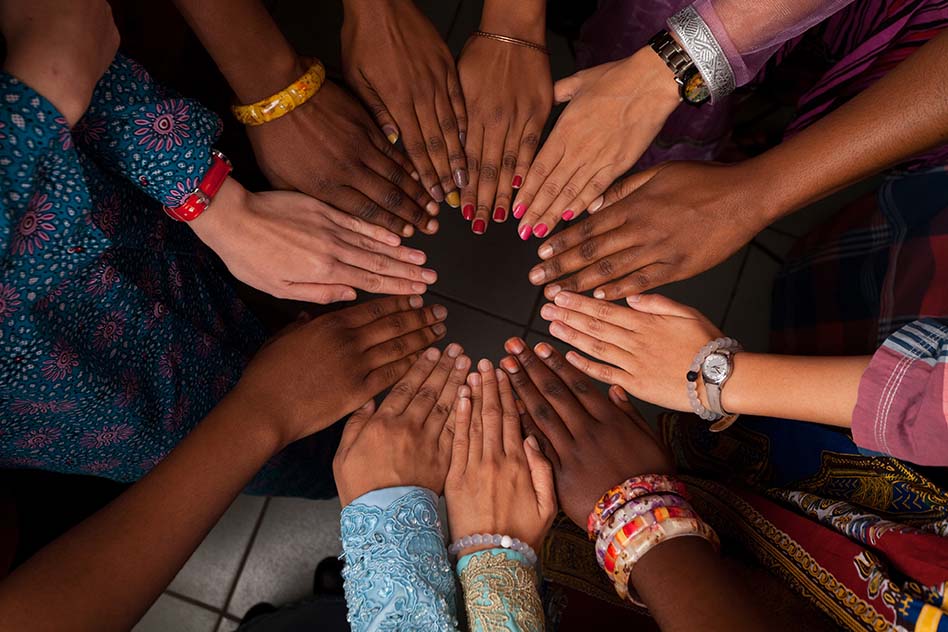 At GEO, we believe that diversity in our workforce and the inclusion of a variety of views, perspectives, and backgrounds are integral parts of our company's success. This unique mixture in the workforce provides unlimited ideas and, increases productivity and innovative solutions for our clients and those we serve.
We believe that work is more than a place you go every day. It is a place of professional growth, exploration, creativity, and interpersonal relationships. It is about being inspired and motivated to achieve extraordinary things. We want our people to take pride in their work and in maintaining a safe and secure environment. After all, it is the combined talents, skills, knowledge, experience and expertise of every one of our employees that makes us who we are.
Our employees around the globe live and work in the communities we call home. In this geographically diverse environment, we learn from each other and share those lessons inside and outside our communities.
The inclusion of all employees makes our teams more effective, enhances communication among other people of different backgrounds and experiences, and creates an atmosphere that benefits from the talents and capabilities of our diverse workforce. Inclusion through recruiting, hiring, developing, training and promoting employees regardless of
gender, race, religion, age, sexual orientation, and physical ability is essential to our success.
The result of our desire to be diverse and inclusive creates a collaborative company culture. Our employees are increasingly more enthusiastic about their work because they are sharing ideas across departments and divisions in inspiring new ways.
What Our Employees Are Saying
"I like the goals and mission of the company and facility"
"Everyone is friendly, positive, team oriented, and helpful."
"The company creates a culture and environment on which the employees feel appreciated about their work."
"No one expects you to start off running, they make you feel comfortable in taking your time through the learning process."
"There is continuous learning, encouragement, and you'll know your voice will be heard."
Women in Leadership
Today, women comprise an equal portion of GEO's U.S. workforce and play a significant role in our leadership and management. Of GEO's 13,951 U.S. employees in 2022, 52% are female. Women account for 56% of our corporate employees, 42% of our facility security staff, and 32% of those serving in management positions as directors and above.
We also continue to recruit women to our workforce, with women comprising 56% of GEO's new hires in 2022. Women are also involved at the highest levels of our organization. Of the ten members of GEO's Board of Directors in 2022, three were women.
Diversity in Leadership
Every year since 2011, we take the time to recognize and reward the exemplary achievements of individuals in the GEO family. At first the recognition went to Women in Leadership, and later expanded to include Minorities in Leadership. Today we honor Diversity in Leadership. Nominations are received from among peers, and those who interact with potential award recipients. The intent of this award is to acknowledge exceptional leadership. Nominees are individuals who have excelled on personal levels to overcome challenges and affected changes in the lives of others by mentoring, coaching, and inspiring not only themselves, but others, to excel. Two individuals are selected for this esteemed award of $5,000.
To see the recipients of the Diversity in Leadership award, please visit https://www.geogroup.com/embracing-diversity-inclusion
GEO is an Equal Opportunity Employer
In all areas of our business, GEO has strived to achieve wider racial and ethnic diversity. In 2022, two of our board seats were held by members of minority communities. Across our organization, under-represented minorities of the United States of America including African Americans, Hispanic and Latino, Asian, Pacific Islander, Native Hawaiian and Native American/Alaskan currently account for 68% of our total U.S employees.
Minorities comprise 43% of GEO's corporate workforce in the U.S., 73% of our U.S. security staff and 32% of those serving in management positions as directors or above. GEO Group's employee population is also diverse in age. Of new hires in 2022, 41% were under age 30, 41% were between ages 30 and 50, and 17% were age 50 and older.
Join Our Talent Network
Stay up to date with Job Opportunities at GEO!
Sign Up